Nizar Alhattab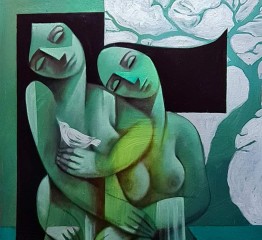 Nizar Al Hattab (1969) is a Syrian artist born in Aleppo. He came to the Netherlands in 2019. He lives and works in Gouda.
Most of his works are in oil paint on canvas or cardboard. They are characterized by the use of bright colors and images of women.
We present a selection of his works on the website and in our gallery. There is also an opportunity to view more of Nizar's work by appointment.