Pluie en ville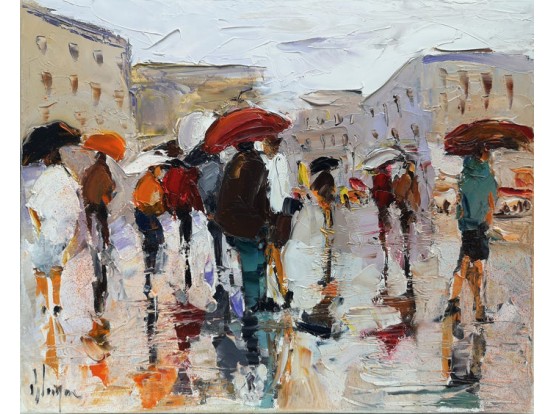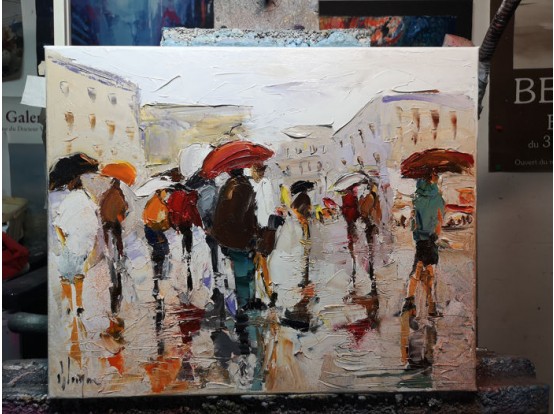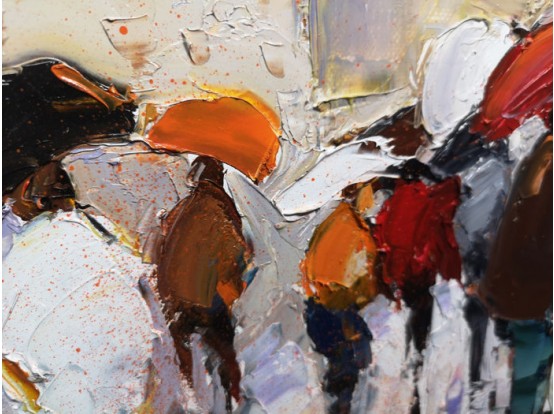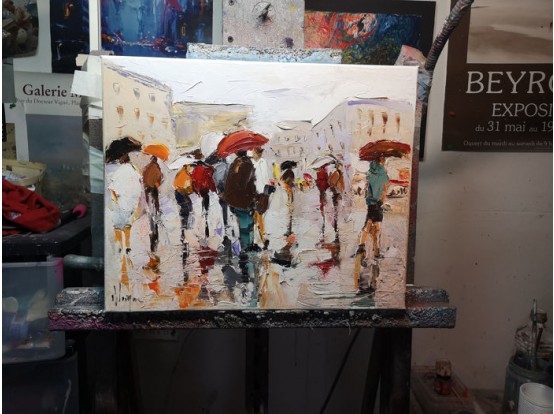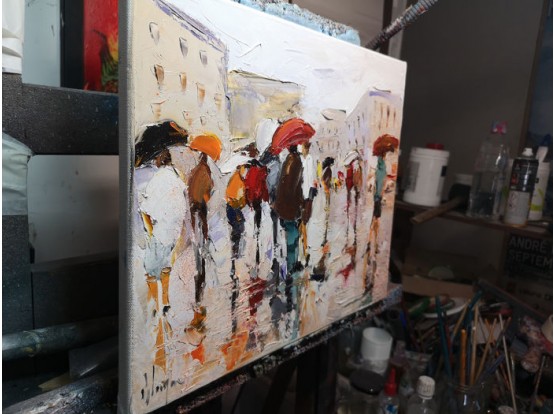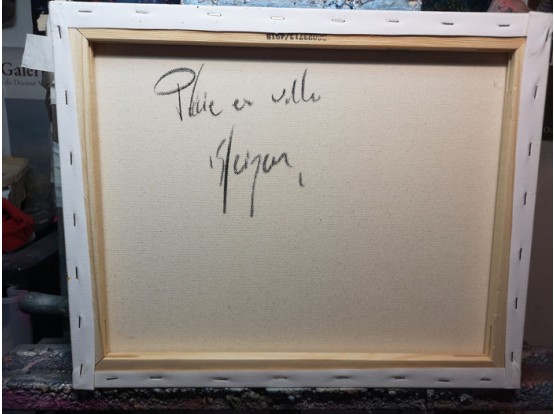 About Pluie en ville
"City in the rain" by French painter Dominique Kleiner. Made in 2019 and signed lower right. Oil on canvas and stretched on a wood. Must be framed.
Kleiner's works are distinguished by the use of a spatula, the variety of colours. The majority of his paintings are about the coast of Normandy and Brittany. The work is delivered in the list shown.
I get the canvases of Dominique Kleiner directly from the artist. They are provided with a certificate of authenticity.