F******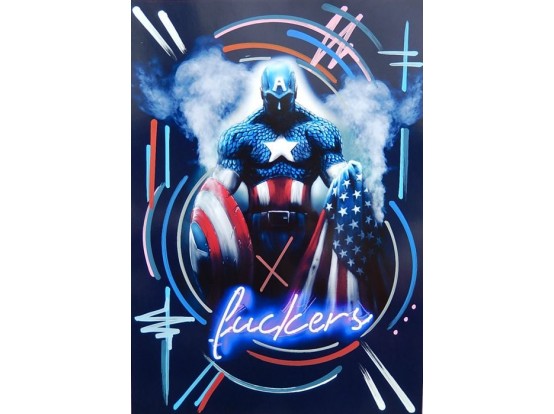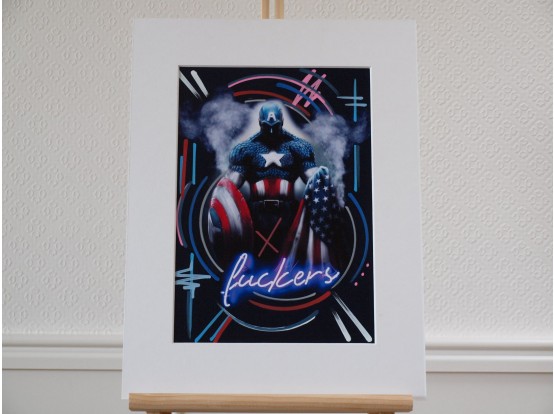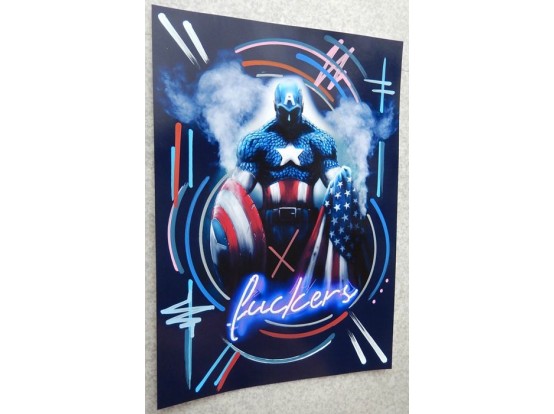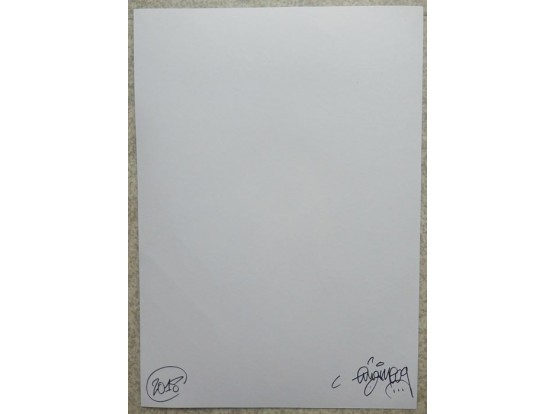 About F******
Very colourful work by the French street artist ENIGME09. Acrylic paint and spray paint on paper. Signed work from 2018. Comes with a certificate of authenticity issued by the artist.
The work has a mapping (30 x 40 cm) and still has to be framed. The costs are approximately € 50. After purchase we will be happy to arrange this for you.
Former street artist ENIGME09 lives and works in Le Plessins-Robinson, a suburb of Paris. His real name is Cedric Marquise, born in 1979. He discovered photomontage in 2009. His compositions piece together elements from the world of advertising and popular culture with the corpus of art history. Their blending is clean, explosive, surprising, disturbing, but also makes us wonder about the status of images and a possible hierarchy of values between them.
The artist succeeds in giving sense to familiar signs, emptied of any content by their overload. But this sense is often far from their original meaning. Enigme09 sums up his artistic credo in a pithy formula: "making images open our eyes."